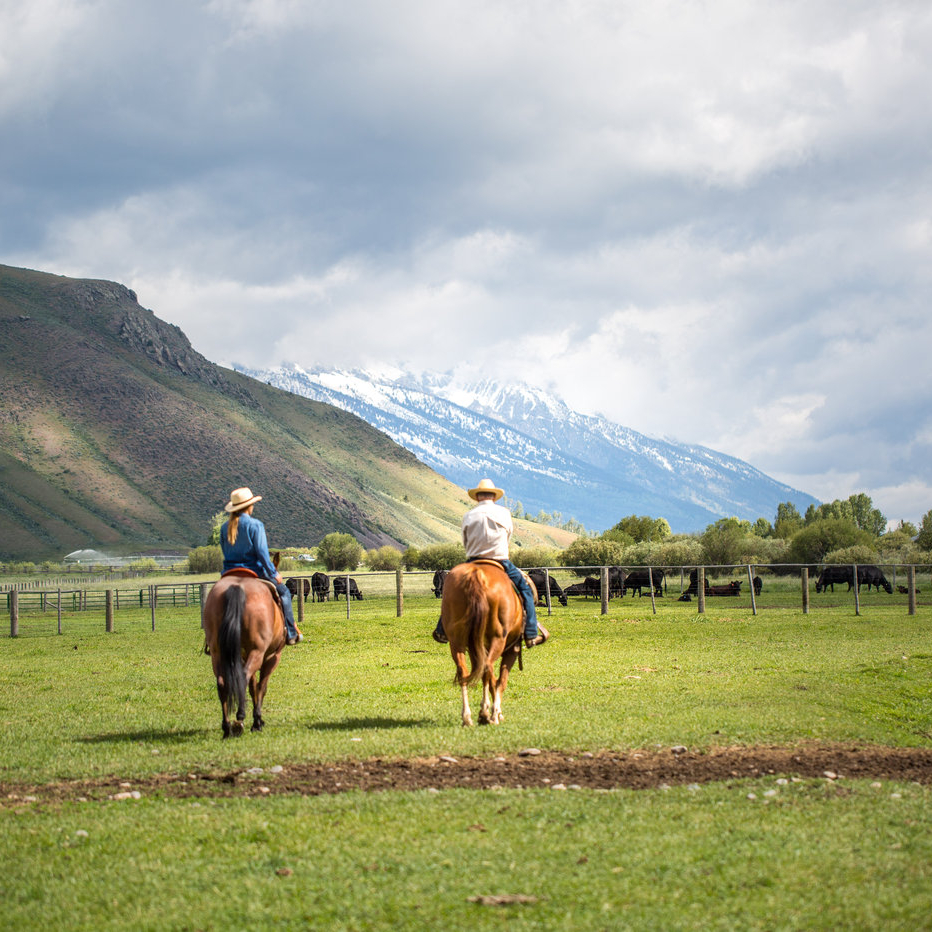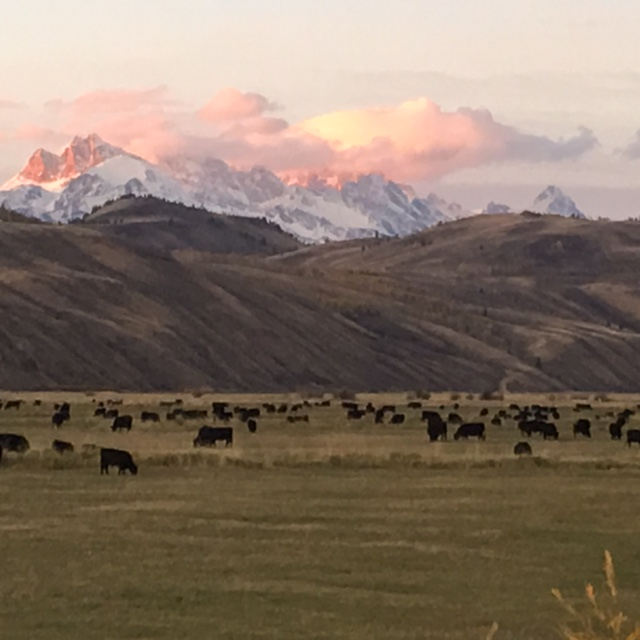 Mead Ranch Natural Beef
Contact: Kate & Brad Mead
Address: 1200 Spring Gulch Road PO Box 1809 Jackson, WY, 83001
Email Address: kate@meadranch.net
Phone: 307-733-0166
About Us
More than 100 years ago, Brad Mead's great grandfather homesteaded in Jackson Hole, knowing that he wanted to raise his family on a Wyoming ranch. When he saw the Grand Tetons enveloped in the Spring Gulch sky, he knew he'd never tire of the view. Five generations later, the Meads still live on that ranch homestead and if anything, they agree the view just gets prettier over time.

Ranching and raising cattle in a sustainable way has always been a priority of the family business. A commitment to the ranchland is as much a part of the family philosophy today as it was at the turn of the 20th century, and in 2002, the family placed the ranch headquarters under conservation easement, ensuring that its pristine water, native pastures, and spectacular scenery would be protected forever.
Practices
Mead Ranch cattle graze mountain pastures in Spring Gulch that are permanently protected with conservation easements. Our cattle are grass-fed, never placed in feed lots, are never administered growth hormone or antibiotics and are treated in a humane and respectful way. Mead black angus cattle are finished to perfection on spent grains from the Snake River Brew Pub and the Wyoming Whiskey Distillery and are never given hormones, steroids or antibiotics. Dry aged for 21 days, Mead Ranch Beef is consistently delicious!