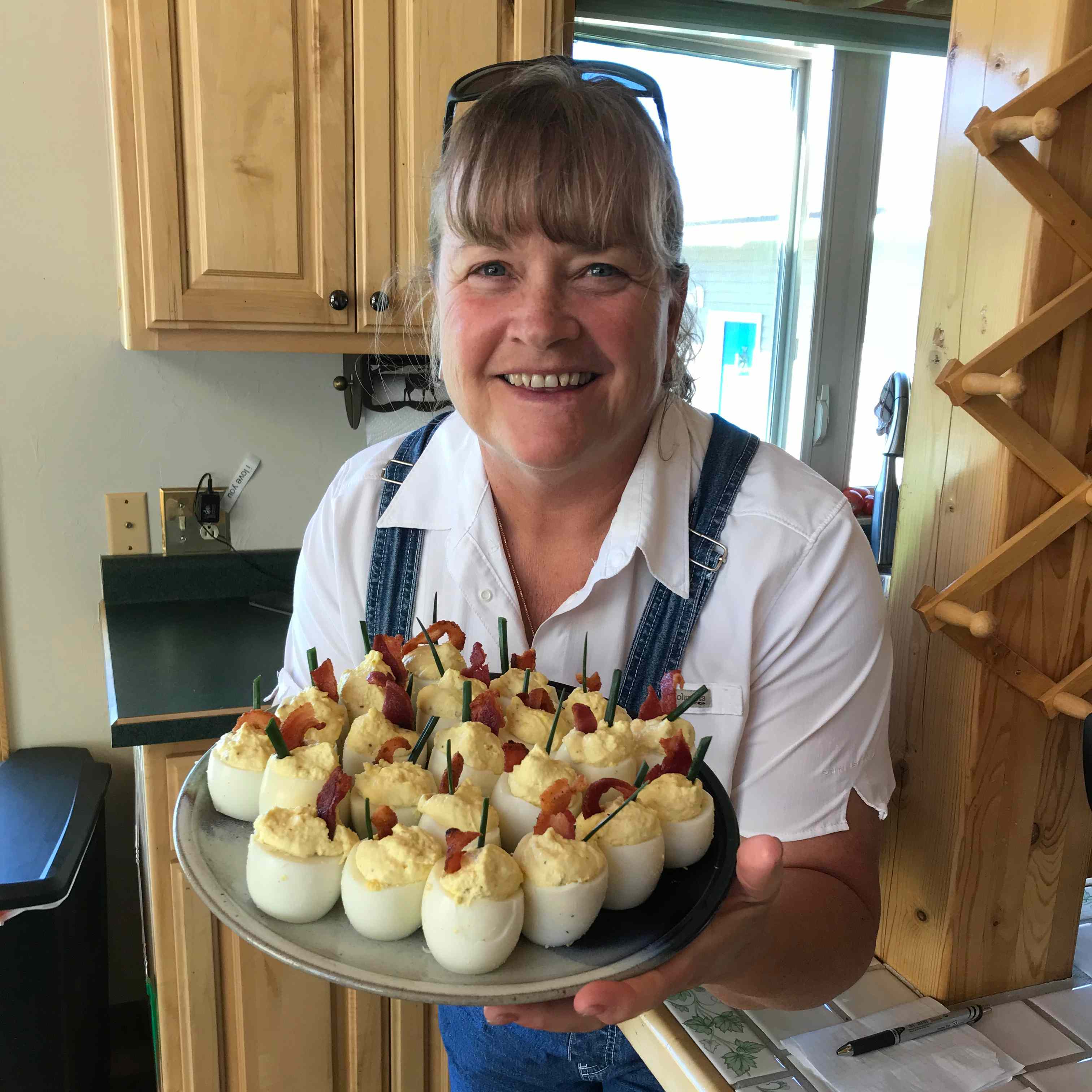 K Lazy M Ranch
Contact: Kathy Clay
Address: 10500 S Hwy 89, #3190 Jackson, WY, 83001
Email Address: k_dirt@yahoo.com
Phone: 307-413-3715
About Us
K Lazy M Ranch Kathy Clay, has delved into a few delicious things! After a bumper crop of cabbage, fun flavors of good-for-you kraut can are ready to be enjoyed on top of an egg breakfast, piled onto a burger, or just eaten straight! So good for your gut health! Kathy makes jams in a French copper pot and believes the copper adds magic to the jam! Only the natural pectin from the fruit and slow simmering in the shimmering copper pan turn these select fruits into glorious toppings. Throw some of that jam on top an amazing loaf of sourdough bread, cooked up in small batch style two-loaf recipes. Eat good food - you deserve it! The garden is getting planted; watch for garden offerings soon!
Practices
K Lazy M Ranch is less than one mile into Idaho off the Wyoming state line. The ranch specializes in high-quality alfalfa hay. Gretchen is not sure about selling hay! We practice organic farming except when it comes to hounds tongue, which we kill with spot-treatment using Open Site. The garden is completely organic with diatomaceous earth used for flea beetle and cabbage worm control. The bees are treated with organically approved oxalic acid treatment for mite control.
Small-batch is Kathy's mantra as she bakes sourdough bread, simmers fresh fruits in the French copper pot, and ferments interesting flavors of kraut.